Welcome to the website of the
North American Briard Club.
The NABC is a wonderful group of Briard fanciers and UKC enthusiasts, who enjoy showing, trialing and participating in activities with their dogs at UKC events. We hold annual UKC all-breed shows and have also held Briard-only specialties. If you want to enjoy spending time with your dogs and want to make new friends, come join us!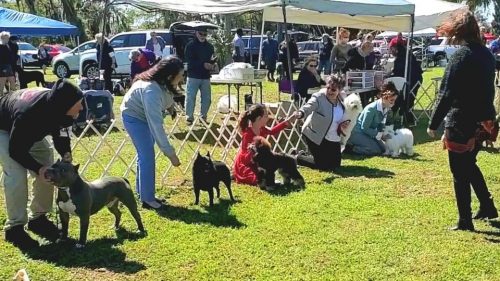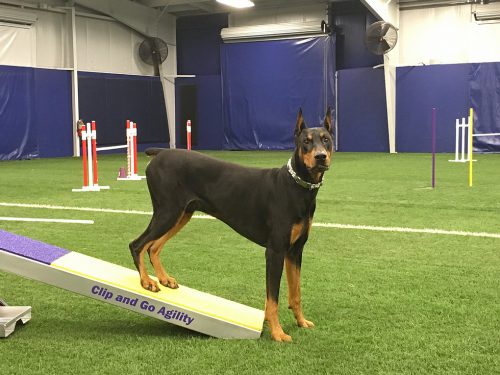 Bratty Paws Dog Plex photo
We are holding 3 days of shows with 6 UKC conformation shows
indoors (A/C) on indoor turf.
6 ALL-BREED UKC DOG SHOWS
Memorial Day weekend, May 29, 30, 31, 2021
We will have lots of space so everyone can social distance.  Show times will be posted after the pre-entry closing so that you will know what time you will show.
Bratty Paws Agility Complex in Punta Gorda, Florida.
This is a show that you won't want to miss!
SPOT TESTING on Saturday,May 29.
go to the UKC site with the show information.
GO HERE TO ENABLE A FILLABLE UKC CONFORMATION ENTRY FORM.> new-conformation-form-FILLABLE
You can send your entries and check by U.S. mail or you can enter by sending your entries to the show secretary by email and using PayPal to pay for the entries.
CLICK HERE to go to Bratty Paws site to reserve an RV space.

Visit us on Facebook
OFFICERS
PRESIDENT –   Denise Simenauer          diorbriards@gmail.com
VICE-PRESIDENT –  Michelle Holmes    briardmom@mac.com
SECRETARY –  Janice White                     darksidersmaxine@msn.com
TREASURER – Peter Simenauer             petersimenauer@gmail.com
DIRECTOR – Sue Spencer                         briardmomma@gmail.com
The OBJECTIVES of the NABC are:
Promote a closer relationship among Briard owners, breeders, and fanciers of the Briard breed.
Promote the betterment of the breed through NABC activities, educational events, and
Encouraging the breeding of better and finer purebred dogs by educating NABC members through seminars, internet websites, etc. This also includes supporting health related studies related to the Briard breed.
Do all in it's power to protect and advance the interests of the breed by encouraging sportsmanlike behavior at all dog related events, and
Promote and support the ideals, activities and the interests of our membership through participation in breed related competitions and events, and
Publish a newletter for minutes of meetings, officer reports and a general means of communication among the membership, and
Conduct sanctioned and licensed events under the rules of the UKC
Enhance the knowledge of the membership about the Briard through various educational events and seminars, and
To establish, promote and support Regional organizations of this Association that will enhance the knowledge of all individuals relating to the Briard breed.